COLTS RETURN FROM THE BREAKERS.
May 24, 2015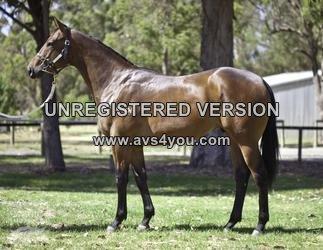 Just updating you on the progress of this year's class of 2015. The Trade Fair/Arcade Attraction colt and the Oratorio/Queen of Storms colt have returned from the breakers with glowing reports. They were easy to handle and accepted the gear and the rider with no problems at all. The breaker commented on how big and strong they both were and they nearly ate him out of house and home. They returned to the stables and were taught to swim at the pool by the track and they were like the preverbial ducks in water. They loaded on and off the float without a problem, in fact, they self loaded onto the float on the third day when the rope was just thrown over their neck and on they marched. They'll most probably have most of the winter off and we'll see them again in the early spring.
These two colts are nearly fully subscribed so if you're interested please give either Harvey or myself a ring.